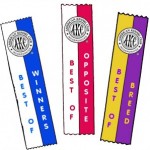 The Club's 55th Annual Specialty Show will be held on Friday afternoon/evening, August 15, 2014 at the Royal Plaza Trade Center in Marlborough, MA.  Competition will begin ~ 4pm – watch this site for a full judging program in early August.
You can download the premium list here.  Entries close on Wednesday, July 30, 2014 at the Show Secretary's home.
Even if you do not plan to enter a dog you should read the premium list – it's full of information about the event.
This event is sanctioned the American Kennel Club and all rules apply.
Spectators are welcome – there is no fee to park at the site or to watch the show.  There will be AKC obedience and rally competitions going on at the same time.  Pilgrim Basset Hound Club will offer light refreshments to all entrants and guests.